Just a reminder! All of our skyward systems are currently shut down. Any new transcript or report card requests will need to wait until July 11th. All final transcripts that were requested prior to June 23rd have been sent out.

Catch up with the latest student stories, events, and news updates. It's everything Union Grove High School, in your pocket. If you haven't already, download the app! Download for Android:
https://bit.ly/3wqgf0c
Download for iPhone:
https://apple.co/3u7Hius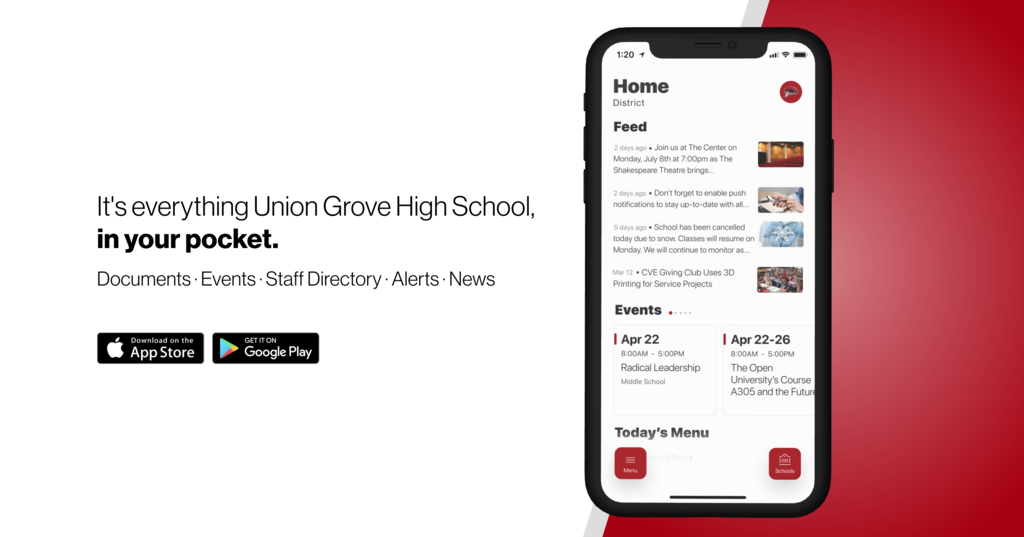 Our Girls Varsity Volleyball Team has earned the Team Academic Award with a cumulative 3.82 GPA! Congrats to the individuals who also earned the Individual All Academic Award for having a 3.5 GPA or higher!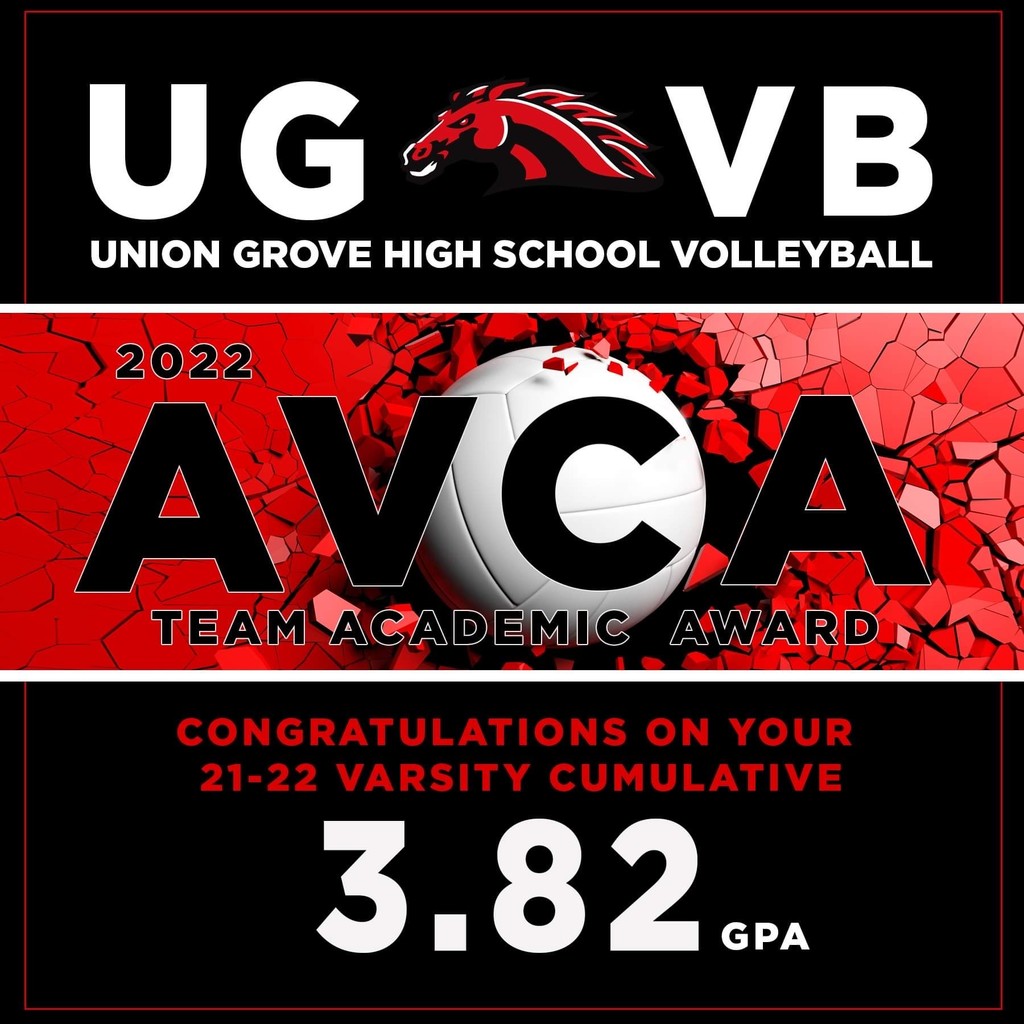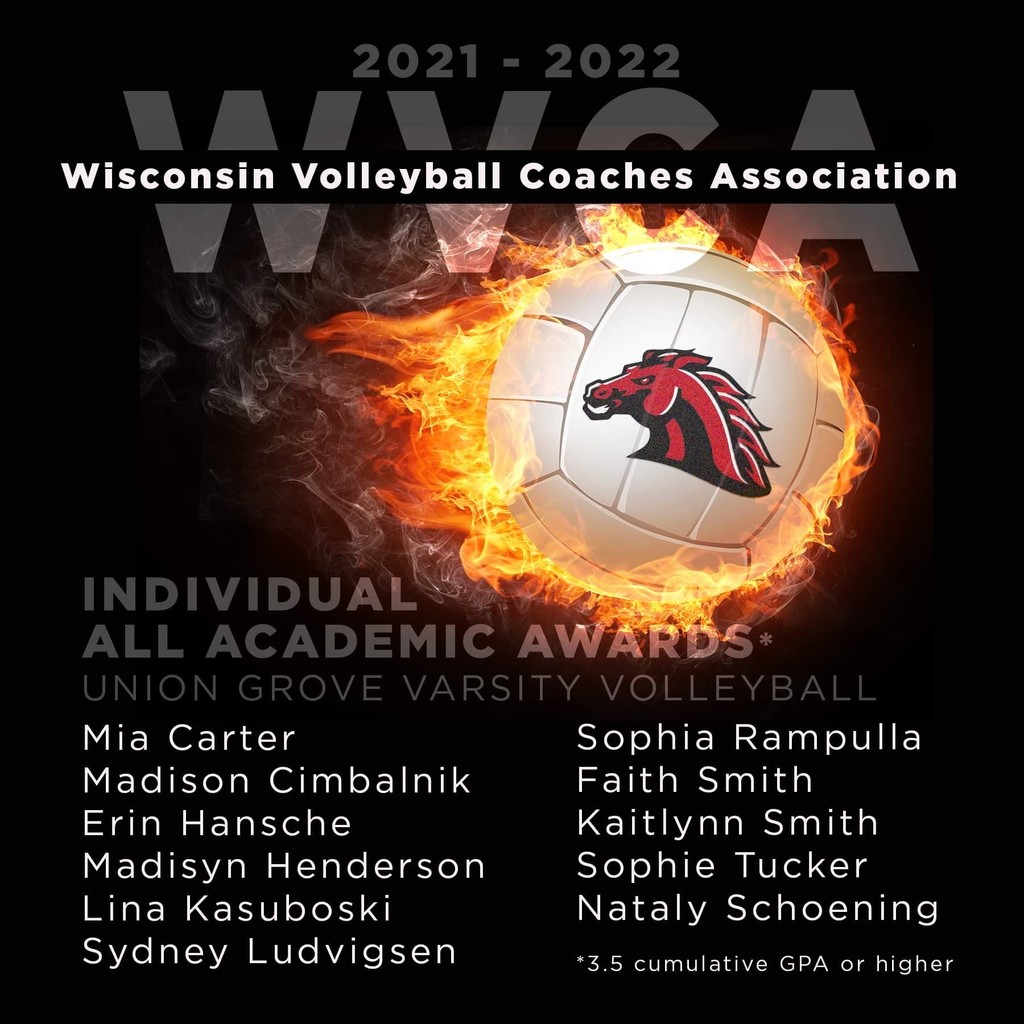 Due to the construction across the street from the school, there will be no parking in front of the school on Wed., June 15. They will also be turning the water off to connect the new subdivision area so all offices will close at 11am.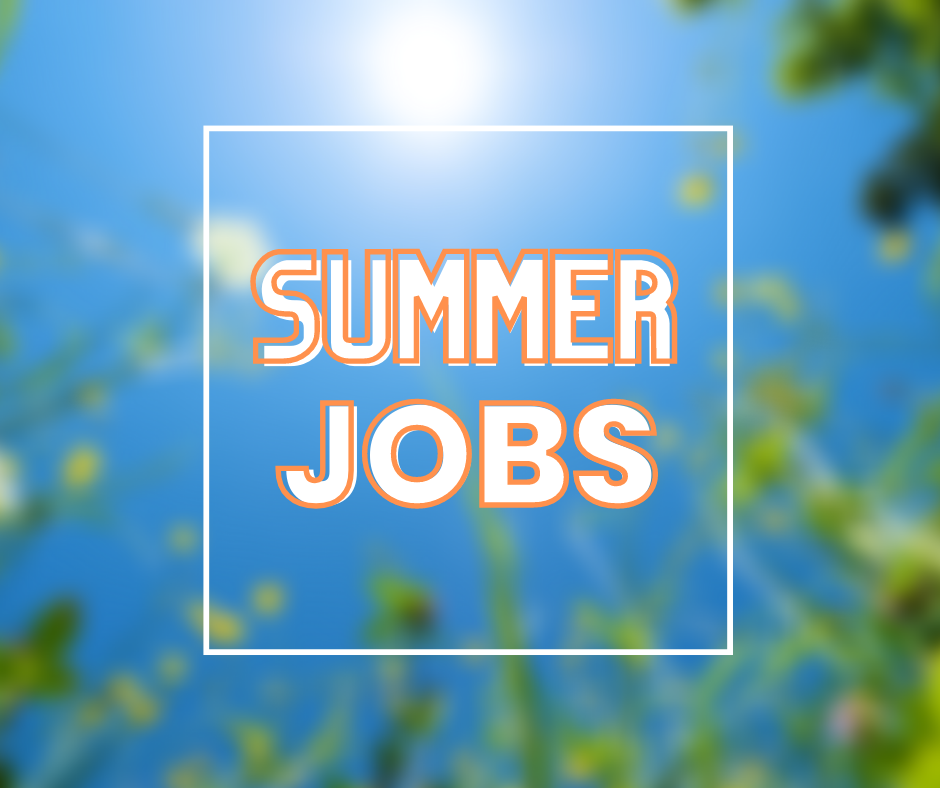 A fantastic three days was spent at the WIAA State Golf Tournament in Sheboygan. The team finished 13th and Simon Graham finished 14th individually. Congratulations golfers and coaches, what a great way to end the season!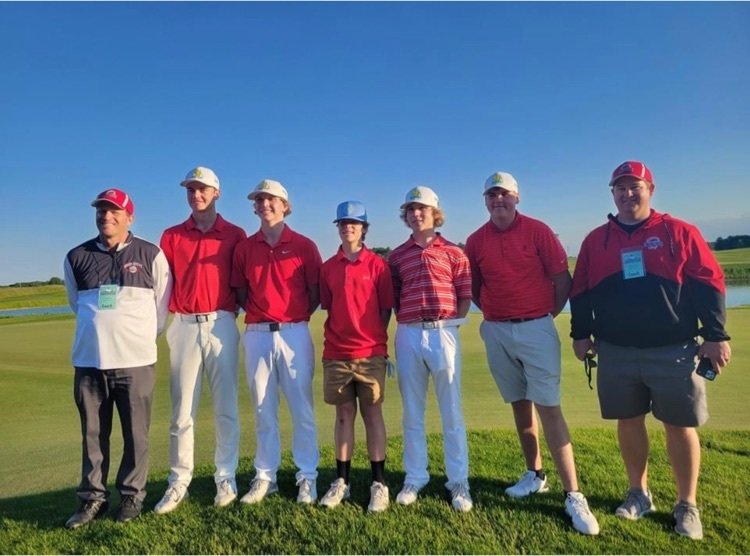 Baseball's great season came to an end today losing to Franklin in extra innings 7-6 in the Sectional Semi-Finals. Congratulations on a great season! ⚾️

On Thursday, June 9th the Girls Soccer sectional game vs Waukesha West played at Union Grove will be $7 cash admission fee. Come one, come all to cheer on our Soccer team. Go Broncos!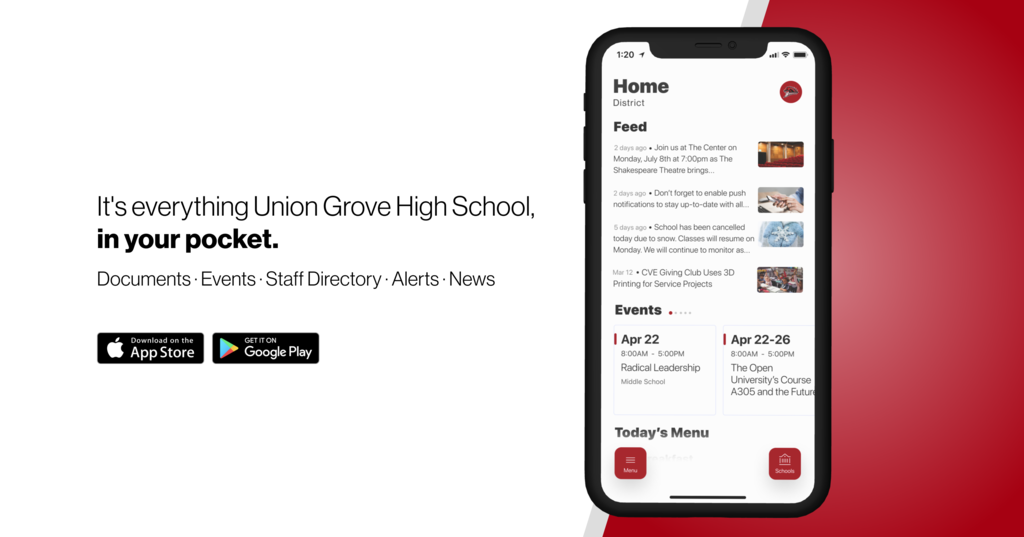 A big high five to our Girls Soccer players and coaches on their 3-1 win tonight against Westosha in the Regional final. More to come soon on sectional information. Great job Broncos!! ⚽️

6/7/22 UG vs. Franklin Sectional Baseball Tickets @ Kenosha Bradford. 1st game starts at 10:30am. Adults / Student / Child = $8 (includes all games). Children 6 and under are free. Tickets must be purchased online at Ticket Spicket and shown at the gate on a phone/electronic device or on a paper printout. There will be no cash sales at the gate. Copy & paste this into your browser:
https://events.ticketspicket.com/agency/f64d3777-1484-44c8-aaa1-88dcc0bb716c

Summer Office hours 7:00am - 3:00pm Monday - Thursday. Please call school before coming if you have a specific person to see. Individual hours may vary.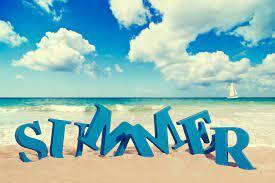 Baseball is off to Sectionals after their win last night against Kenosha Tremper 7-6. They play at Kenosha Bradford against Franklin on Tues., June 7th at 10:30am. More info on tickets to follow. Freshman Nolan Shaub lost in the 2nd round of State Tennis. Very proud of him for his dedication to the sport! Can't wait to see what he does in the future.

30th Anniversary of the Bronco Booster Club outing will be held July 8th at Ives Grove Golf Links. Please consider joining us to support UGHS athletic teams. There are spots available. There is also a silent auction if you choose not to golf. Fun will be had by all!!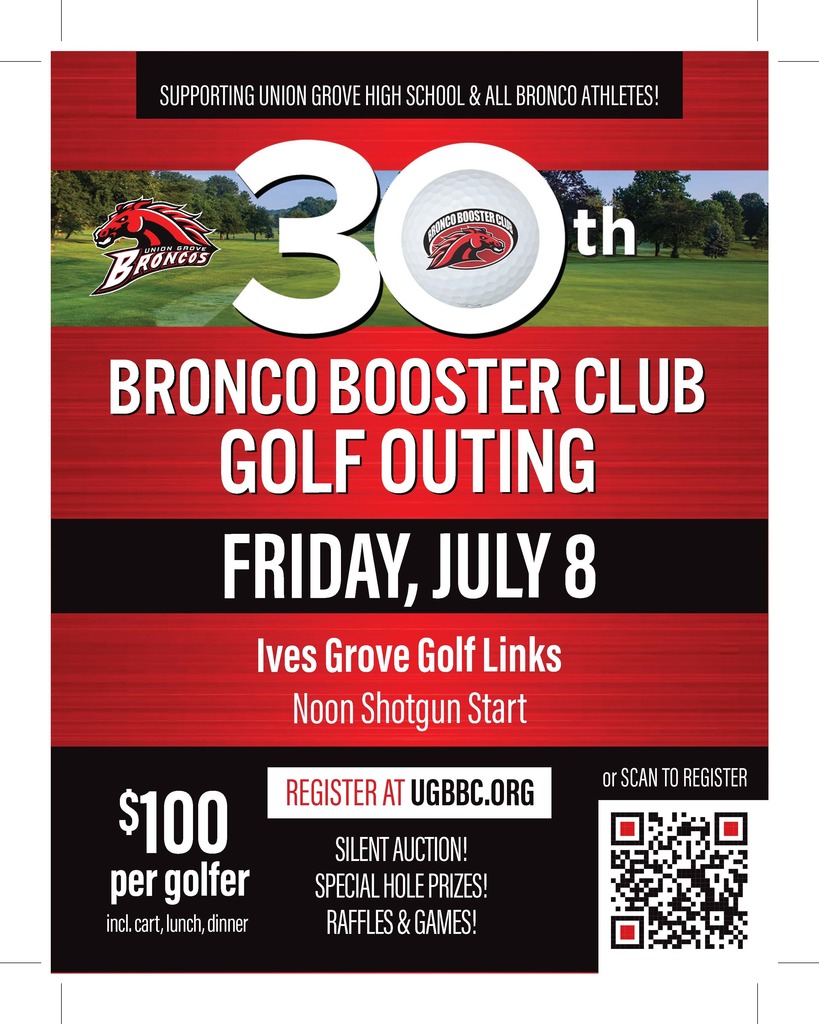 For the 1st time in school history the UGHS Boys Golf team is headed to State! The team consists of Simon Graham, Will Klaus, Nathan Beutel, Jacob Brown, and Caden Eichner. Good luck in Sheboygan!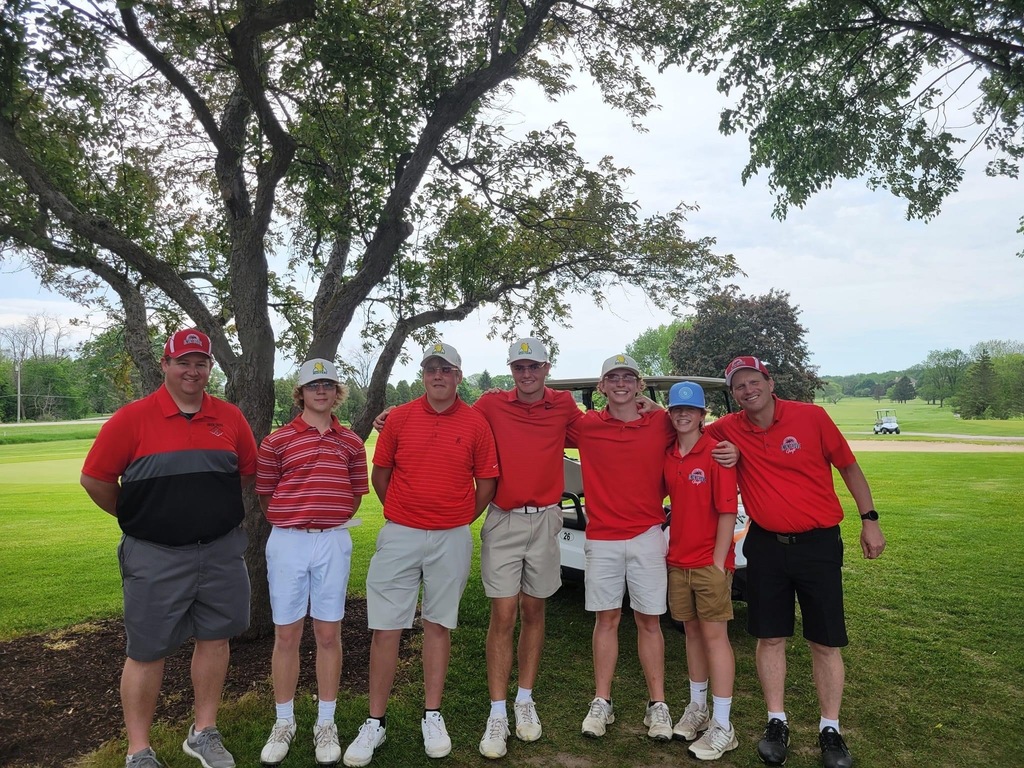 Congratulations to the Baseball team as they won in dramatic fashion last night at home, scoring 3 in the bottom of the 7th to advance to the next round of Regionals. They will play Thurs., June 2nd at Kenosha Tremper. Keep it goin' boys! Also Girls Soccer won their Regional game last night 12-0 against Wilmot. They advance to Regional finals at home on Saturday at 7pm. Good luck! The Softball season came to an end last night with a 0-3 loss to Oak Creek in the first round of Sectionals. Nice job girls on a great season!

For the 1st time in school history, the boys golf team is headed to State! The Broncos shot a 322, finishing 2nd by only 1 stroke, and finishing ahead of 3rd by 1 stroke. It was all up to Simon Graham on the last hole and he came through with a birdie to send the team to State.