📅 Making plans for next year? Be sure to check out the 2023-24 academic calendar. It's always available on our homepage, or use this link ➡
https://5il.co/1q1ni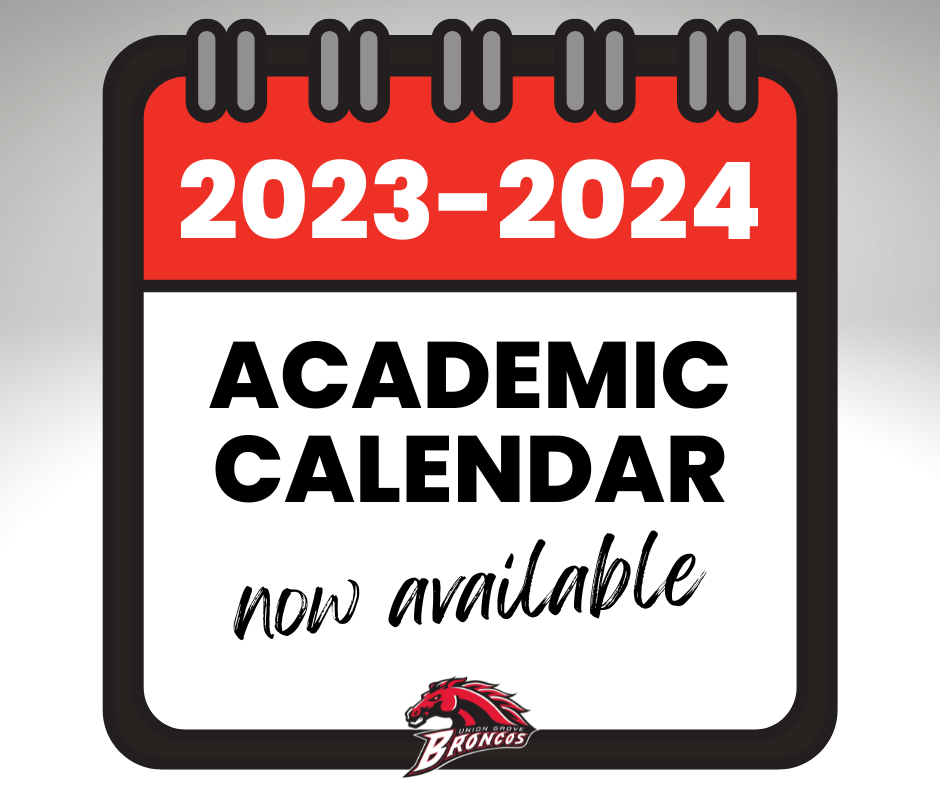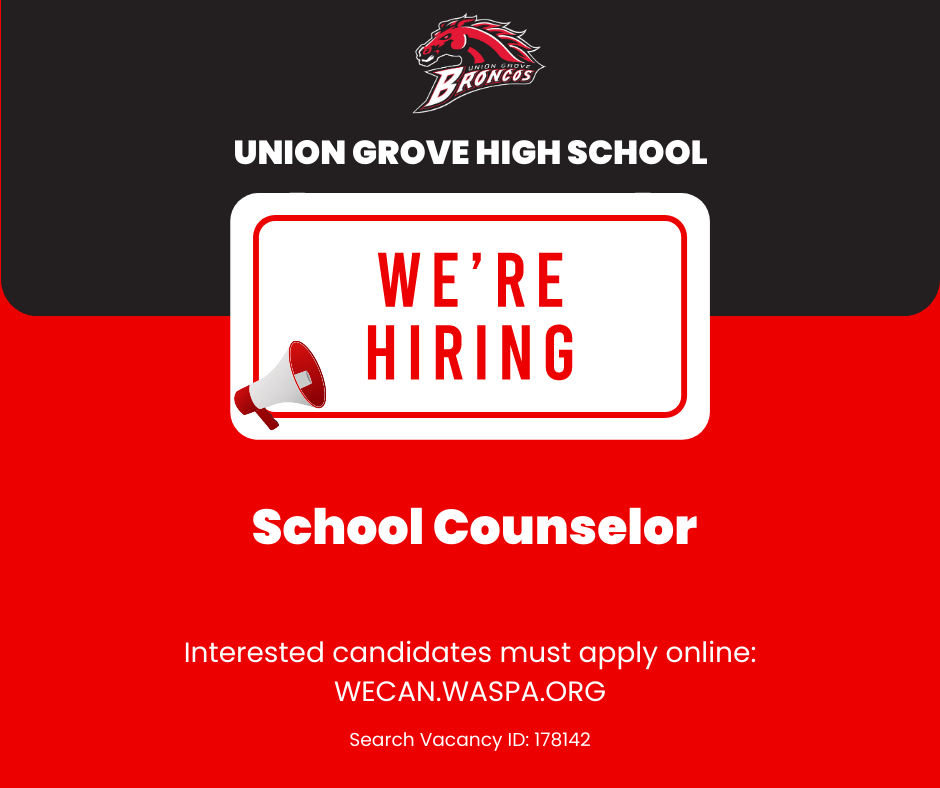 ​The High School offices are open 7am - 3pm Monday -Thursday. Work Permits are available 8am - 2pm Monday - Thursday. Please call ahead to make sure the person you need is available as individual hours will vary based on vacation schedules. 262-878-2434.

Oregon High School will be hosting the WIAA Sectional Baseball Games. DATE/GAME TIME: Tuesday, June 6, 2023 1st Base Dugout 3rd Base Dugout 10:00 Game Janesville Craig (1) Burlington (5) 1:00 Game Union Grove (2) Waterford (3) 4:00 Game Higher Seed Lower Seed FIELD INFORMATION: Oregon High School - 456 N. Perry Parkway Oregon, WI 53575 ADMISSION: As assigned by the WIAA, there will be a $7.00 admission charged for all spectators per session (no passes accepted). Session 1 - Semifinals
https://gofan.co/app/events/1003008?schoolId=WI13622
Session 2 - Finals
https://gofan.co/app/events/1003009?schoolId=WI13622
Tickets can be purchased with cash or credit card at the gate, or digitally in advance via the links above. Good Luck Bronco Baseball!

Girls Soccer won tonight against Monona Grove 2-1. The Broncos are REGIONAL CHAMPS! Sectionals will be Thursday 6/8 at home vs DeForest at 7:00 PM. Admission for Sectionals will be $7 cash at the gate. Keep up the good work girls! ⚽️

We are proud to share the news that our very own Bronco Nolan Shaub took 5th in the State Tennis Tournament. What a great accomplishment, we look forward to seeing what you do in your upcoming years in high school.

Lots of news in Bronco land tonight. Baseball won their Regional game tonight vs Mukwonago 11-1. They are off to Sectionals next week, stay tuned for more information. In Tennis, Nolan Shaub won his 2 matches today at the State Tennis tournament. He will play again tomorrow at 10:30am, good luck! Our Track State qualifiers are in LaCrosse and they also need good luck sent their way. Boys Golf placed 3rd in Sectionals with Jacob Brown and Nathan Beutel qualifying for State. Girls Soccer Regionals are this Saturday 6/3 at 7pm at home ($6 admission)! We are very proud of all our Broncos in their post-season successes, keep up the good work!

☀📚 Looking for things to do this summer? Check out what's happening at Graham Public Library!

Baseball Regionals on Thurs., June 1st will be $6 (cash) admission. No passes or IDs of any kind are accepted. Good luck Broncos!

Last week, the Business Incubator class held their final pitch competition. Students work in groups and start an actual business. They go through the lean process of starting a business, getting lessons and mentored by outside entrepreneurs and business people. In the end, they give a final pitch to our Board of Advisors, much like the show "Shark Tank." All three groups this semester did an outstanding job building their product idea and presenting it to the "Sharks." The winner of this semester's final pitch competition was Blendr Pods, who came up with an all-natural detergent pod that makes cleaning a blender a breeze. The members of this group were seniors Mia Carter, Norah Roberts, and Alanna Sawall. Business Incubator is always looking for more volunteers. If you have a passion for Entrepreneurship and/or business and would like to share that with young people, you can contact Mr. Swanson at
swaneri@ug.k12.wi.us
for more information.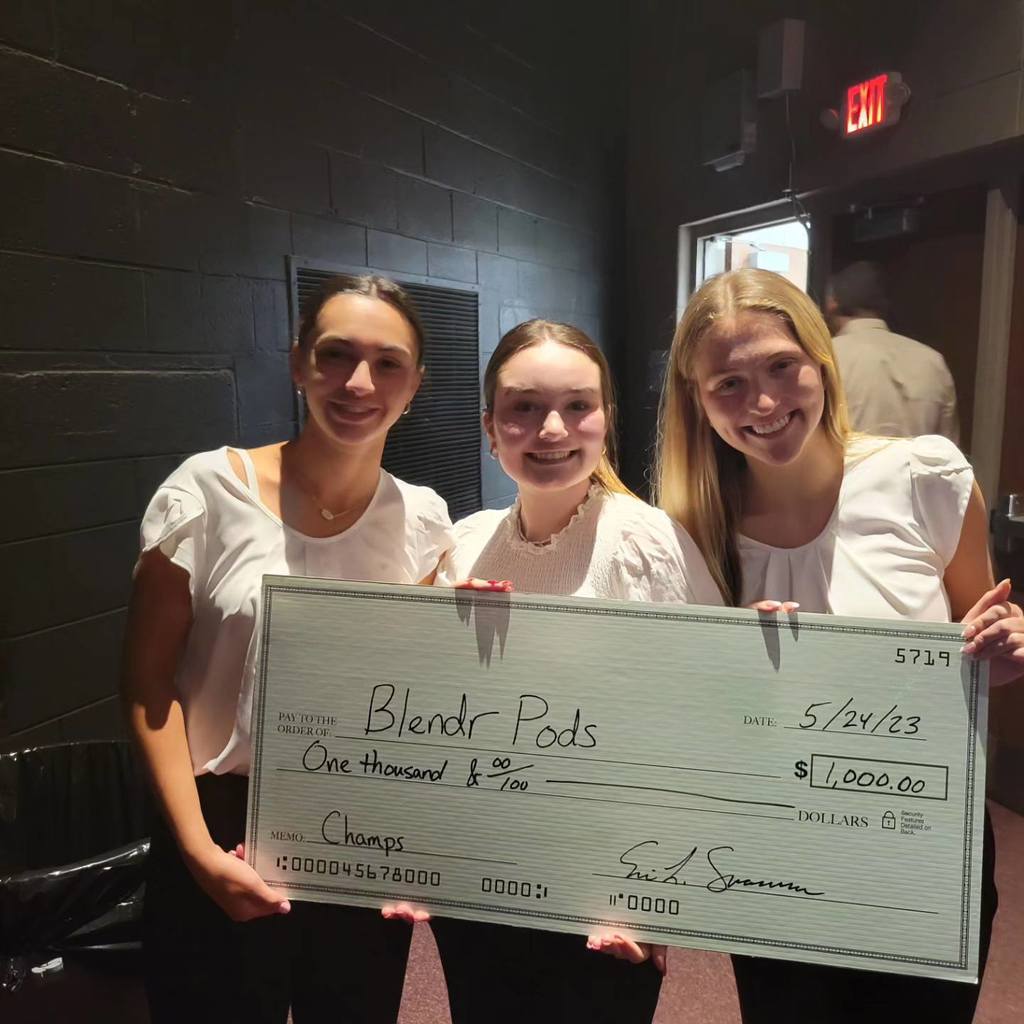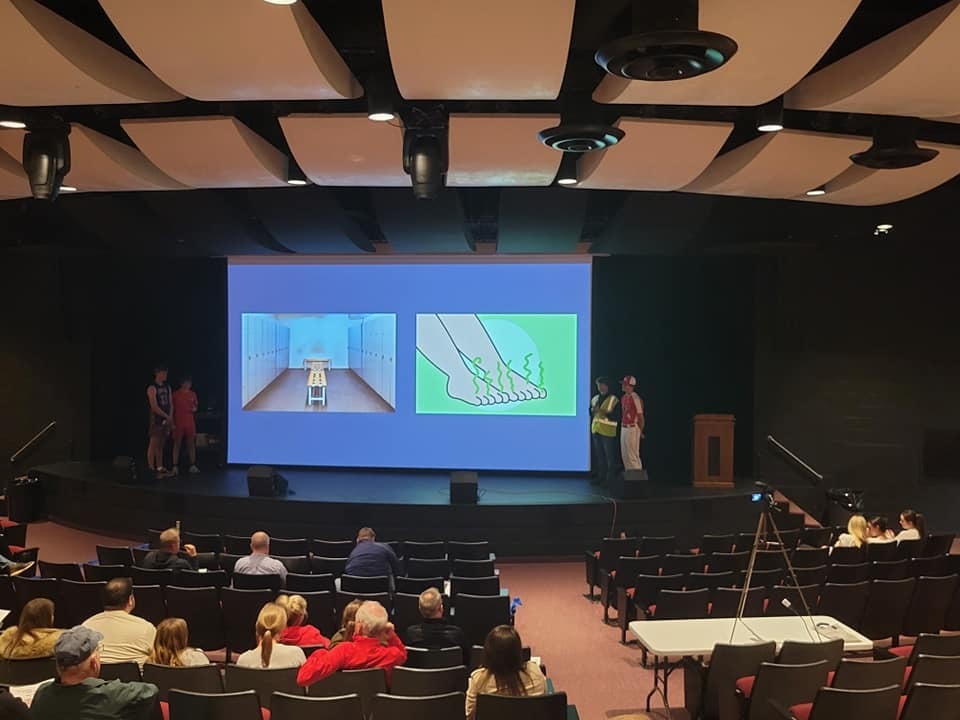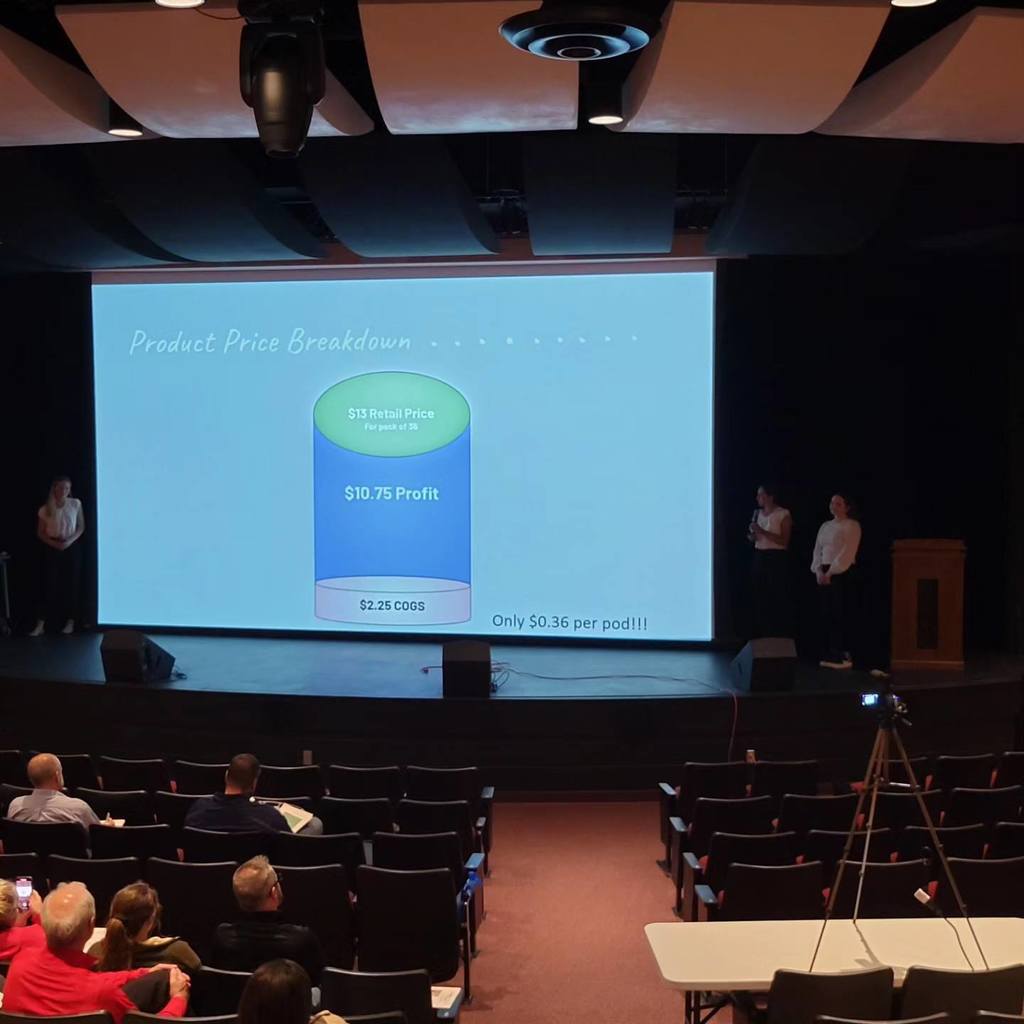 It's a beautiful day for graduation. All we need is the UGHS Class of 2023. See you at 6pm.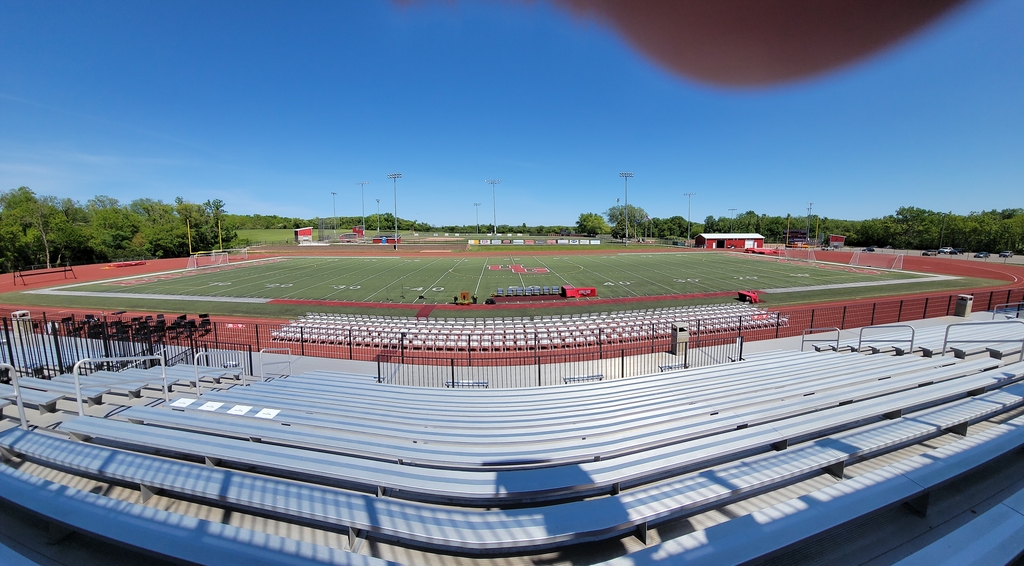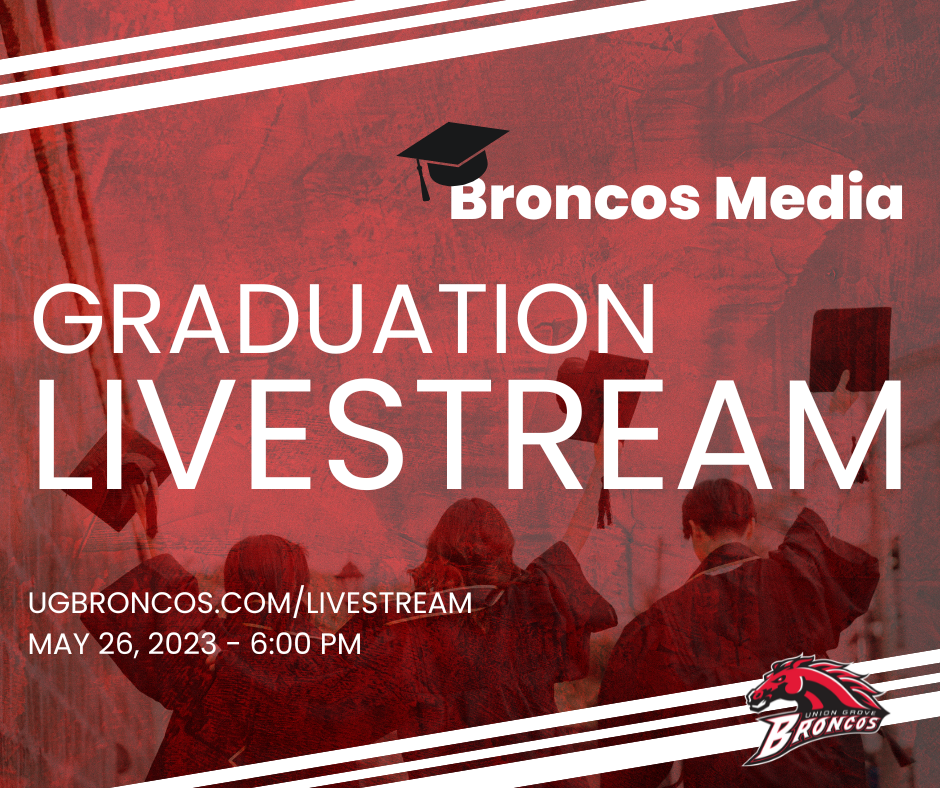 A big shout out to the track stars advancing to State! Girls 4x800 Relay - Alyssa Simpson, Nadia Konesko, Jenna James, Ashley Lamers, Mia Wilks, Riley Kayler Girls 100m Hurdles - Brooklyn Lamers Boys 100m Dash - Kacey Spranger Girls 1600m Run- Riley Kayler Girls 300m Hurdles - Brooklyn Lamers Boys 200m Dash - Kacey Spranger, Jayden West Girls 4x400 Relay - Alyssa Gruber, Riley Kayler, Ashley Lamers, Brooklyn Lamers, Nadia Konesko, Mia Wilks Congratulations to the entire Track & Field team and their coaches for an awesome season. You make Bronco Nation proud!

Seniors- If you are a Yorkville graduate of the class of 2019, you're invited to their Senior Walk. Please see the flyer.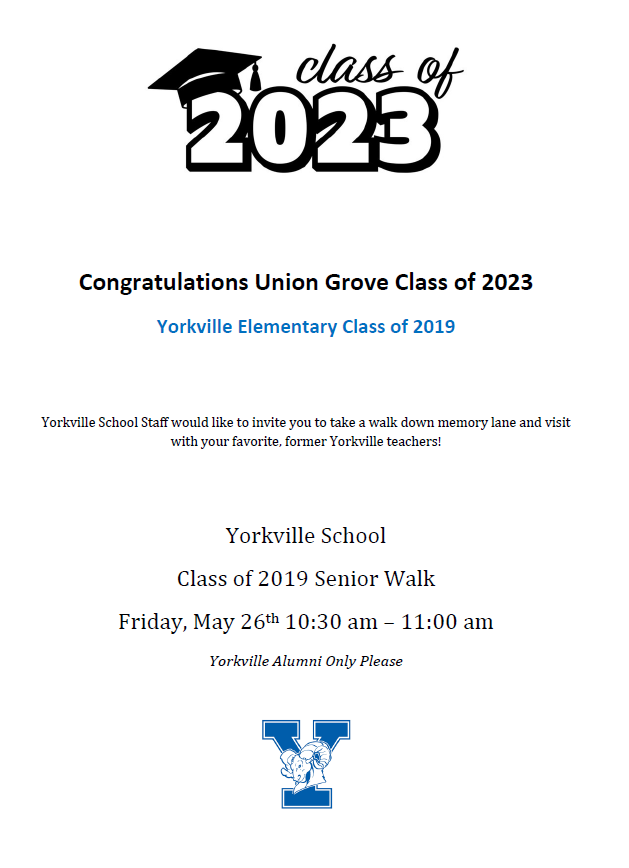 #1 Singles player, Nolan Shaub was the Individual Sectional Champion yesterday in Greendale! This is the first time a boys tennis player has won the Division 1 Sectional in Union Grove's history. Nolan is going to State next week, congratulations!!!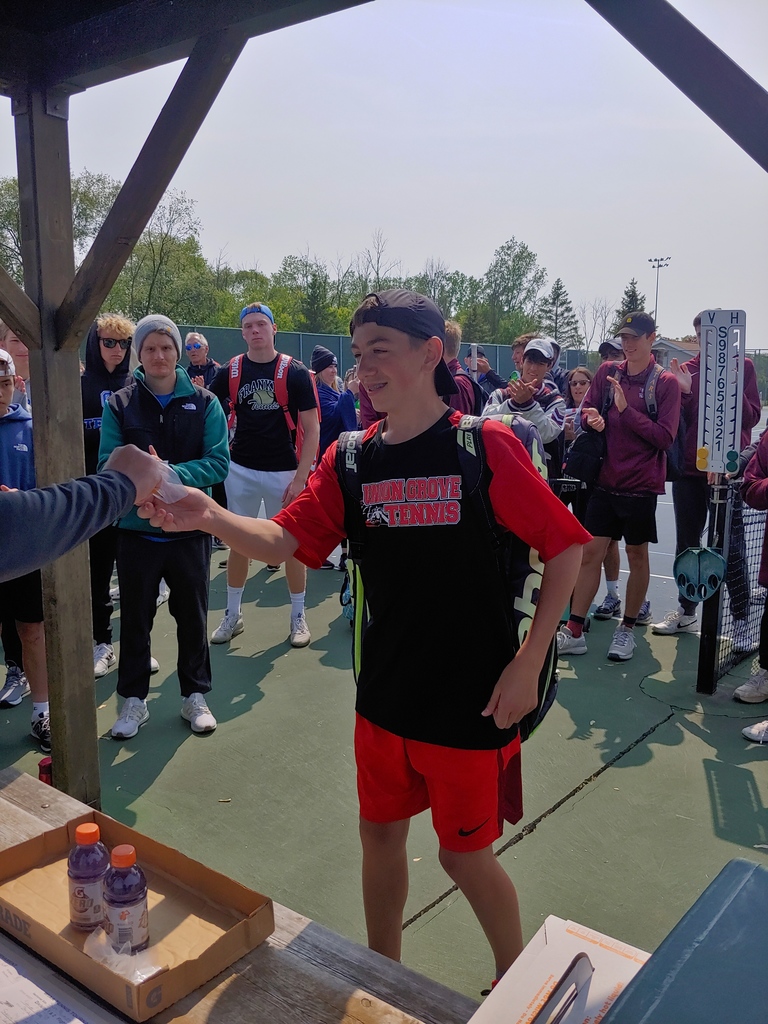 The Class of 2023 will be graduating on Friday, May 26 at 6:00pm. The ceremony will be held on the Football Field, no tickets are required. Please be considerate of others and utilize all bleacher space so everyone can enjoy the ceremony from the bleacher area. The gates will open at 5:00pm

Regional Varsity Softball information - Date/Location: Thursday, May 25, 2023 @ Indian Trail Clarence & George Bosman Softball Complex Start Time: Varsity @ 4:30 pm $6 admission Spectators & Busses: Spectators must park in the parking lot nearest the Softball/Baseball complex located at the corner of 68th Ave. and 56th St. VIEW MAP KUSD Bag Policy: Bags are not allowed inside the event except for a purse or small clutch. Weather/Field Conditions: As with every spring sport, we will be continuously monitoring the weather situation and the playability of the field. We will contact you if any re-scheduling needs to occur.

Track & Field did very well in Regionals yesterday at Kenosha Bradford. They will continue in their post-season with Sectionals this Thursday at Oak Creek. Athletes moving on are the following: Girls 4x800 Relay - Alyssa Simpson, Nadia Konesko, Jenna James, Ashley Lamers, Mia Wilks, Riley Kayler Girls 100m Hurdles - Brooklyn Lamers Girls 100m Dash - Ellie Gajewski Boys 100m Dash - Kacey Spranger Girls 1600m Run- Riley Kayler Boys 1600m Run- Ryan Peplinski Girls 4x200 Relay - Evelyn Clausen, Ryan Curtin, Brynn Caldwell, Cassie Klepp, Ava Agallar Girls 400m Dash - Alyssa Gruber Girls 300m Hurdles - Brooklyn Lamers Girls 800m Run- Jenna James Boys 200m Dash - Kacey Spranger, Jayden West Girls 4x400 Relay - Alyssa Gruber, Riley Kayler, A. Lamers, B. Lamers, Nadia Konesko, Mia Wilks Girls High Jump - Monika Berg Girls Pole Vault - Ashley Lamers, Sophia Matuszek Boys Pole Vault - Sam Matuszek Girls Discus - Breeya Katterhagen Girls Shot Put - Morgan Feuker, Faith Smith